I am going to start a "series" of tutorials for the Christmas season.
My goal this year was to make something from the heart to give to friends & family.
I am calling it Happy Homemaker & Momma
Handmade for Christmas
I even made a cute button to go with it!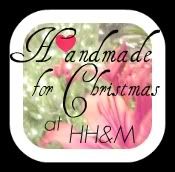 Do you like them?
I took the picture this past weekend
when we went to go see the Christmas lights at Longwood Gardens.
I thought that I would search for some gift giving ideas that can be handmade
and I wanted to share them with you.
If you have something you would like to share or post for my "Party"
just leave a comment below and a way for me to contact you.
I even made a button for my guest posters!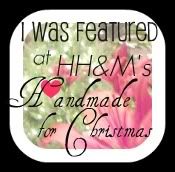 My first guest post will go up today/tonight.
It has been a tremendously long day!!
I didn't get home from teaching until 3:10!!
We have choir practice tonight as well!
You can check out the first Handmade for Christmas Guest Post
Oh- goodness I forgot about the giveaway!!!
I am so sorry!!!
I need to get you the results from the Giveaway...
will you give me mercy and allow me to post this tomorrow?
I will have more time to get this finished tomorrow...
Thank you for understanding!!
And my newest giveaway goes up tomorrow as well!!!!
I can't wait-but I can-it is kind of a love hate thing-you understand...
Have a good night!
See you tomorrow-with another guest post