Here is day two for the Handmade for CHRISTmas Celebration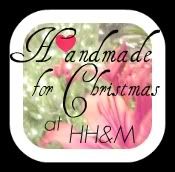 This is a real neat idea and the sky is the limit on this one!
ENJOY!!!!
*********************
Hello Happy Home Maker and Momma Readers! My name is Maria from
Agape Love Designs & Photography
! Im happy to be here to share one of my quick easy tutorials with you! :)
So
Wordle
seems to be all the rage these days! I happened upon this site a few months back and have had so much fun on it! You can create the coolest word art on it! And since then Ive noticed actually a lot of other bloggers who have posted on it. So Im not trying to beat a dead horse with this one. LOL But just wanted to share what I did with it! :)
I created my word art for my dining room. You can see part one
here
, where I created my Olive Garden Inspired wall art.
So first I created my wordle, using food and eating terms. And customized the colors to match my dining room. :) I saved the wordle I created.. so others could use it if they want.. you can get that
Here
.
Then I printed it out on card stock paper. :)
I had an old black wood frame that I didnt use anymore, and decided it would be perfect to use again.. with a little work.
I used White acrylic paint and gave it 4 good coats.


After letting it dry about 5 minutes, I took it to the shop and borrowed some of my husbands sand paper. And just roughed it up a little. Giving it that shabby look, that Im really liking right now. :)
Then used clear acrylic sealer spray (gave it 2 coats of that).


And hung it up... and thats it. Simple.. but I really love how it looks! Wordle is so fun!!


Now to admire my lovely quick, easy and cheap work! LOL
Thanks for stopping by, hope you will come by my blog too! :)