It is Christmas Eve!!
Hard to believe it has come so quickly isn't it?!!
Maybe you are a last minute type person...
Here is the last handmade gift idea before CHRISTmas.....

ENJOY!!!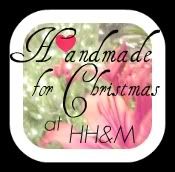 *********
I'm so excited to have this opportunity to be guest posting today here at Happy Homemaker & Momma! I had so much fun making these shimmer candles and I hope you enjoy the tutorial!
This is the shimmer candle I just made tonight. I found this great idea through Emily at Remodeling this Life. You can find the post
here.
I love shimmery/sparkly things at Christmastime.
5 things, that's it. Takes less than 5 minutes to do! A candle, paper plate, cheap foam brush, some mod podge, and epsom salt.